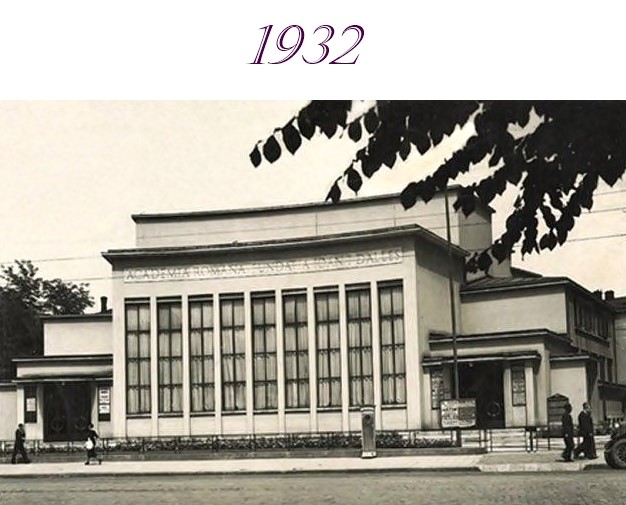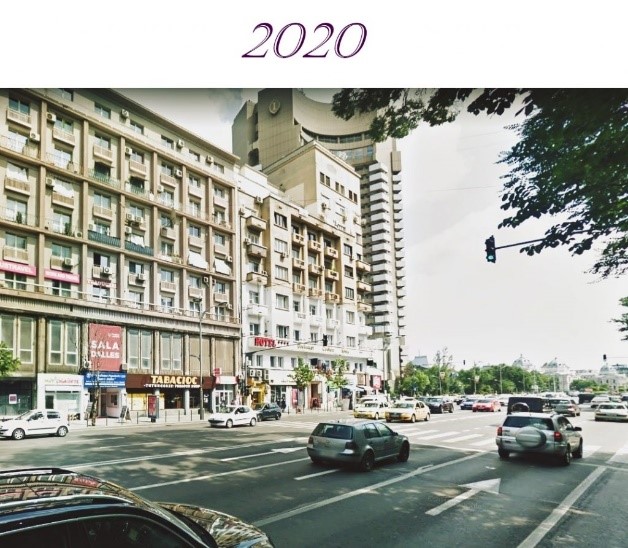 The story begins…
In 1908, the Popular University was founded by Nicolae Iorga, at Vălenii de Munte.
On May 16, 1918, shortly before her death, Elena Dalles, the last heir of Dalles family, one of the most prestigious families of the late 19th century, left by her will a part of her great fortune to set up a cultural foundation named after her son Ioan I. Dalles, to his beloved memory. Thus, a beautiful building was built, with special rooms for exhibitions of painting, sculpture, architecture, fabrics etc., for examinations, musical auditions and for the courses of the Popular University of Bucharest.
In 1932, the building "Ioan I. Dalles" Foundation, built by E. Prager, following the plans of the architect Teodoru Horia, was inaugurated and soon became a reference center in the cultural life of the Capital. As shown in the will of Elena Dalles, the Association of the Popular University of Bucharest, which was part of the Foundation "Ioan I. Dalles", had the noble aim"to form the characters of the Romanian citizens by cultivating and educating their souls".
Here are some of the personalities who held conferences in Dalles Hall from 1932 to 1946: Nicolae Iorga, Octavian Goga, Ion Bianu, Gheorghe Ţițăica, Gala Galaction, Ion Simionescu, Virgil Madgearu, Constantin Rădulescu – Motru, Tudor Arghezi, Gheorghe Petraşcu, George Oprescu, G. Călinescu, Dimitrie Gusti, I. Scriban, Alexandru Lepădatu, Andrei Popovici – Bâsnaşanu, Tudor Vianu, Remus Răduleţ, Petru Comarnescu, Ion Frunzeti, Radu Vulpe and others.
Great concerts took place in Dalles by musicians such as: George Enescu (26 concerts), Dinu Lipati, Constantin Silvestri, M. Jora, Ionel Perlea, Ion Voicu, Petru Stefanescu – Goangă, Ion Fotino, Evantia Costinescu, Constantin Stanescu, Virginia Zeani and others. Famous artists organized exhibitions: Nicolae Grigorescu, Stefan Luchian, Ion Andreescu, Iosif Iser, Cezar Verona, M. Eleutheriade etc.
1st of October, 1962 – in the Foundation's building, the Popular University of Bucharest is established, continuing the scientific and artistic cultural activity, imposing itself in the consciousness of the Bucharest public. The University's program included dozens of foreign language courses, professional courses and conferences. Thematic conferences were held at the University with: Remus Răduleţ, D.D. Roşca, Mihai Ralea, Radu Tudoran, Liviu Ciulei, Tudor Bugnariu, Victor Eftimiu, Grigore Moisil, Alexandru Balaci, Petre Comarnescu, Ion Frunzetti, Edgar Papu, Ion Zamfirescu Dumitru Almaş, Radu Vulpe, D.I. Suchianu, Barbu Brezeanu, Ion Bugnariu, Edmond Nicolau etc. The University functioned as a form of popular education forming a cultural consciousness in which the values ​​and the mentalities reflect the continuity of the Romanian spirit integrated in the European model of civilization. Today the Metropolitan Center for Education and Culture "Ioan I. Dalles" is an exceptional institution in the cultural landscape of Bucharest. Our institution welcomes all those interested in lifelong learning, accredited professional courses, theater performances and concerts at the superlative.
Starting with 24th of October 2019, according to the Decision of The General Mayor of Bucharest City Hall regarding the reorganization of the Popular University "Ioan I. Dalles", the name of the institution is modified with Metropolitan Centre for Education and Culture "Ioan. I. Dalles. 
…the story goes on…
The main purpose of the Institution is to continue the educational system of our remarkable history through various programs:
Vocational training through educational systems corresponding to the demands of the labor market – courses accreditated by the Ministry of Labor and Social Protection (photography, clothing design, tailoring, fashion, floral arrangements and Ikebana, Theatrical Performance – Acting –, Public Speaking, Communication and Public Relations, Astrology, The Art of textile printing, Nutrition and Food Education etc.)
Preparation and organization of adult language courses (English, Danish, German, Turkish, Arabic, Japanese, Chinese, as well as Romanian language courses for foreigners/expats);
Courses for children;
Organizing cultural activities and events: hosting theater performances, concerts and exhibitions;
Organizing public conferences in various fields (cultural, social, tourist, religious, medical, political and not only);
The Metropolitan Center for Education and Culture "Ioan I. Dalles" has two spectacle auditoriums/halls, renovated and modernized:
Dalles Hall/Auditorium with 344 seats, located in Nicolae Bălcescu Avenue, no. 18, 1st district, Bucharest;
C. Brătianu Hall/Auditorium with 200 seats,located in Biserica Amzei street no. 5-7, 1st district, Bucharest.